Reminders
December 17th: Soup Luncheon Fundraiser  11:00 AM-1:00 PM
         Prescott Soup Luncheon 
December 17 11:00 AM-1:00 PM at Prescott School. 
All proceeds benefit arts programming, field work, guest experts, all school musical and beyond the school day programming. 
Recommended donation $20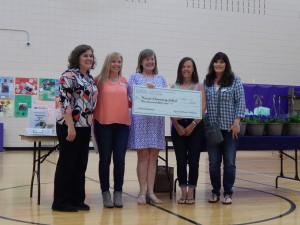 Thank you City of Dubuque 
Thank you to City of Dubuque for their donation to Prescott. The funds were donated over the last several years by City staff who work at City Hall. The funds were donated by staff through "Jean Days," usually held on the third Friday of each month.  We thank you for supporting Prescott Elementary School.  
Let's go on an expedition!
Prescott Elementary School, the only elementary charter school in the state of Iowa, delivers curriculum through an expeditionary-learning model that places heavy emphasis on experiential, problem-based learning with integration of the arts. As a charter school, enrollment at Prescott is open to any student residing in the Dubuque Community School District.

Thanks to a grant from the DRA (Dubuque Racing Association). Prescott was able to purchase the following:
2015- Reading intervention kits
2016- 4 Swivel Camera Sets
2017-25 iPads
2018- Guided Reading Books
2019-21 iPads
Thank you Dubuque Racing Association!
---